Pinball Machine #3 has arrived. After getting my Flash, and Black Jack pinball machines - I soon felt the itch for machine #3. I blame Jacqui. She said she wanted a newer machine - with ramps and multi-ball and all that. Well, she didn't have to twist my arm much. I had had my eye on the Williams High Speed that Joysix had. Charles got it all fixed up for me, and it soon found a home in our game room.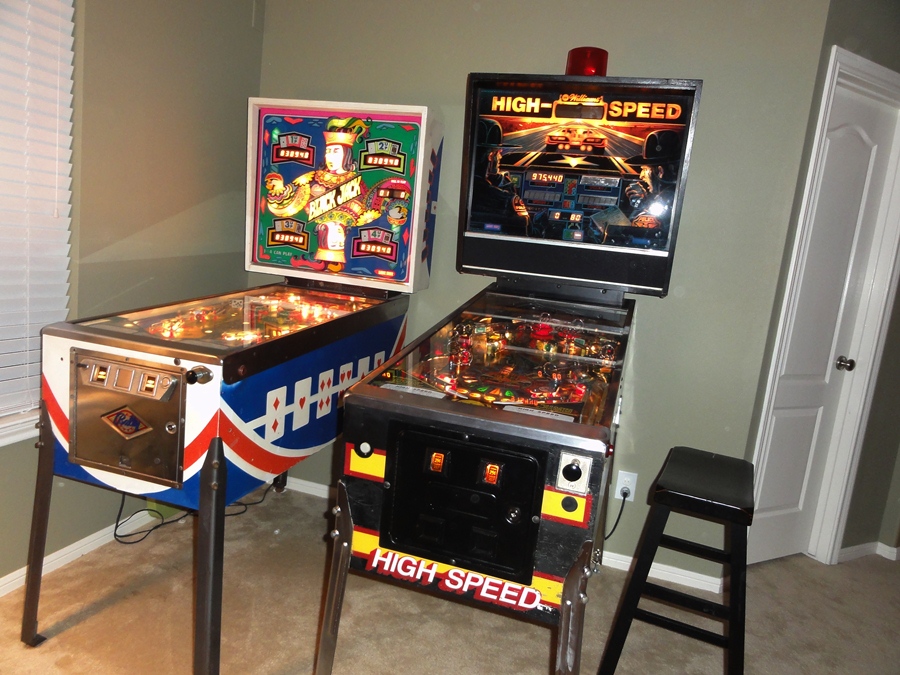 Bally released Black Jack in 1977, while Williams released High Speed in 1986.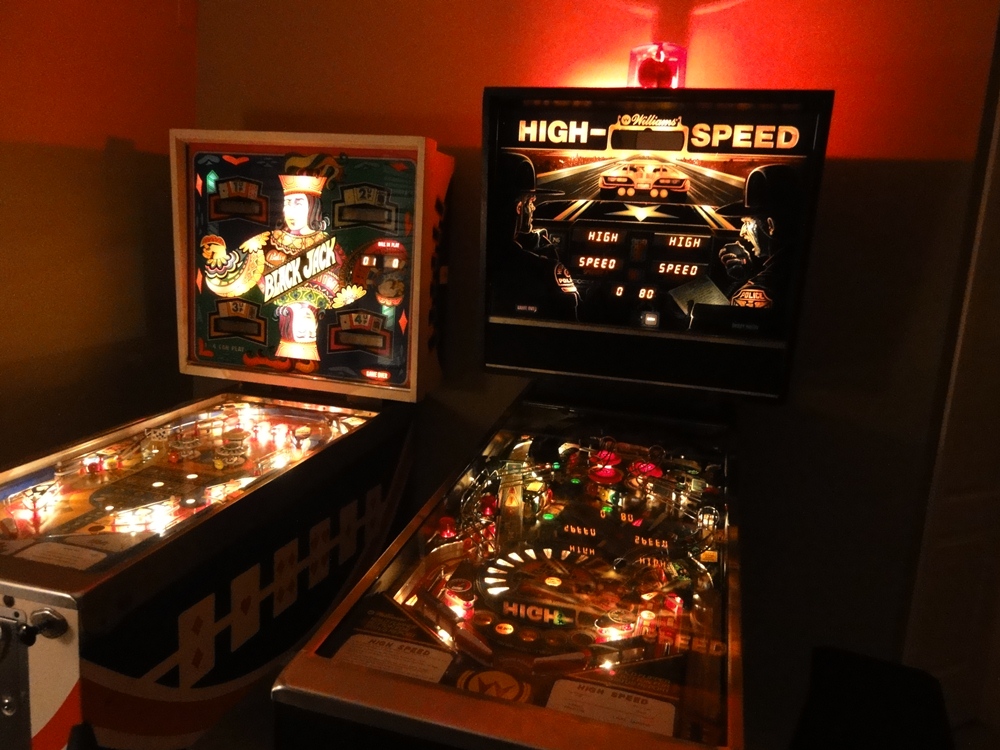 And yes, the High Speed gets played a lot more than the Black Jack.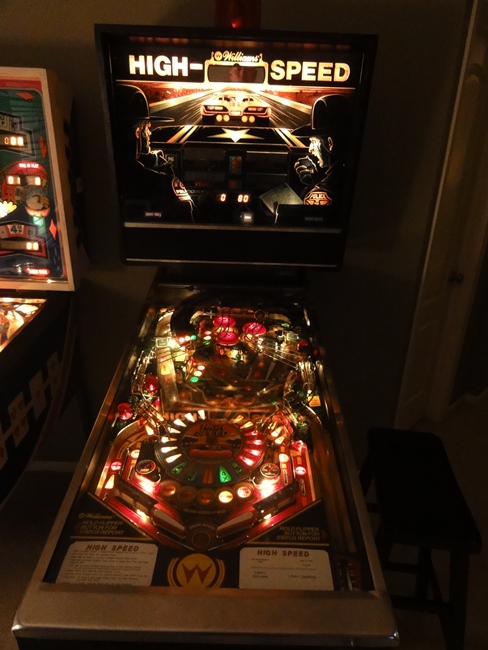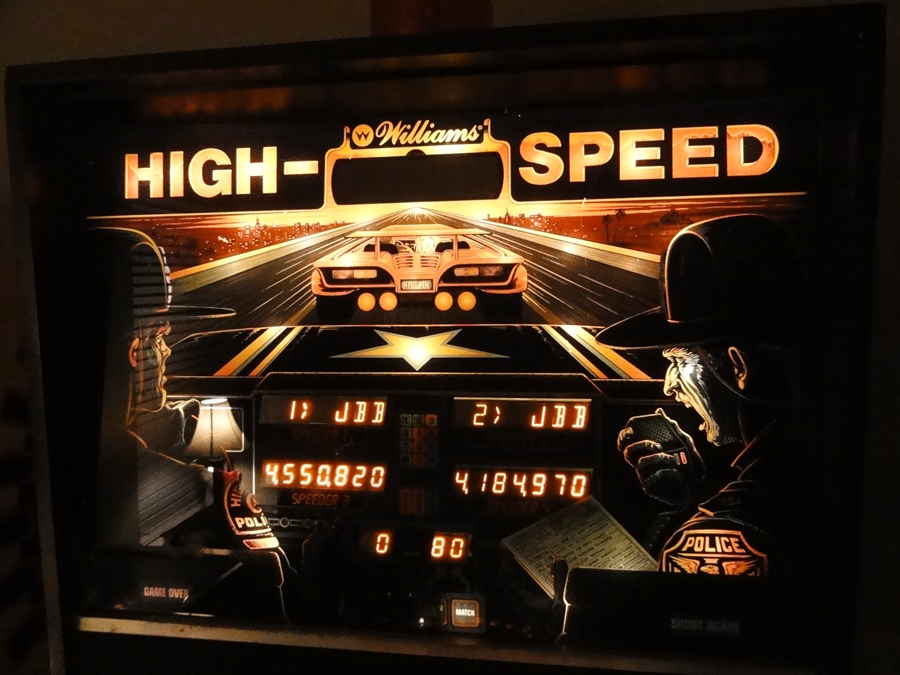 My high scores...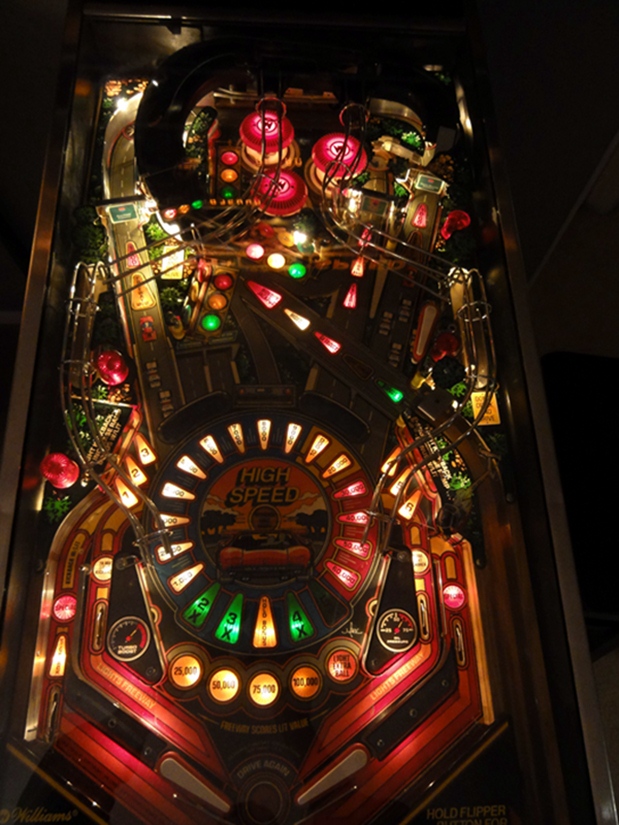 Check out the playfield! ..this machine was clean and ready to play.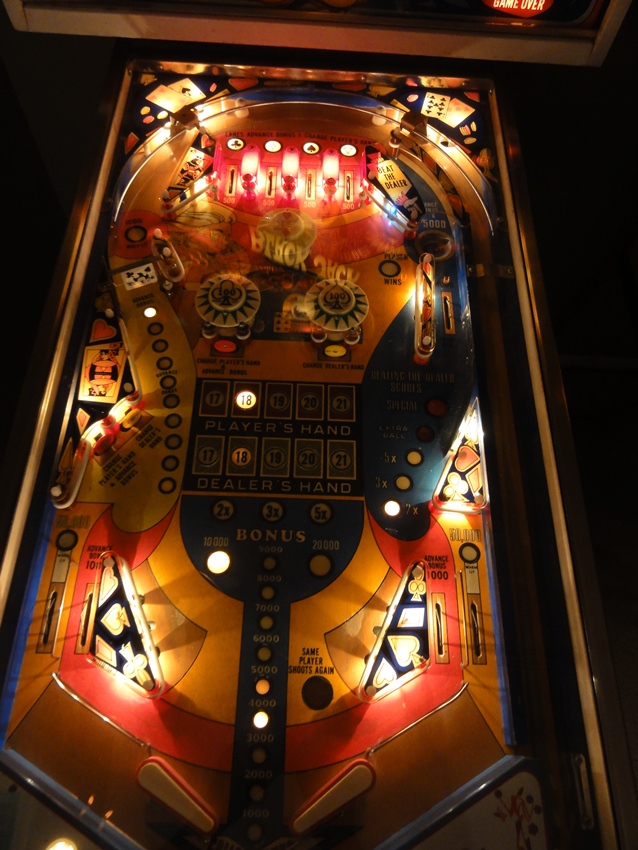 Black Jack looks good too.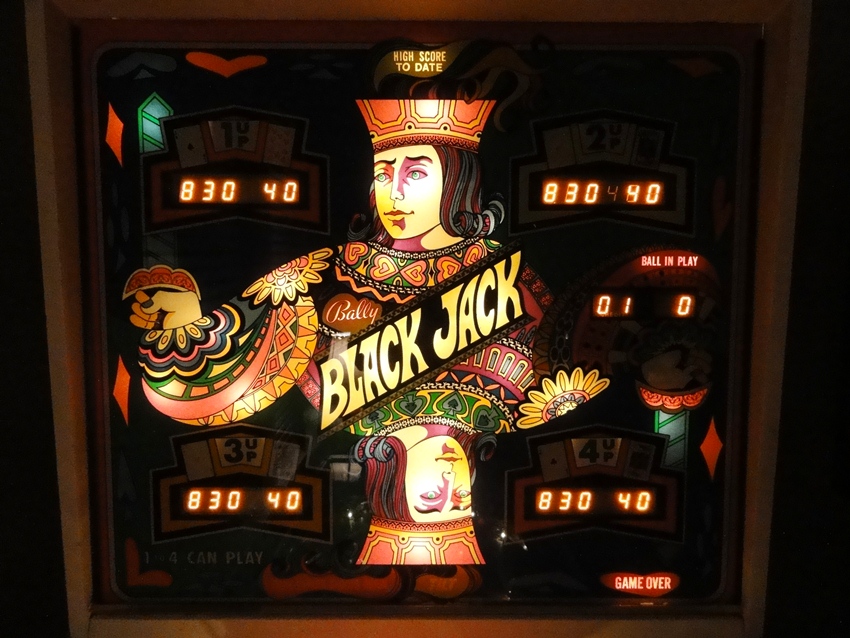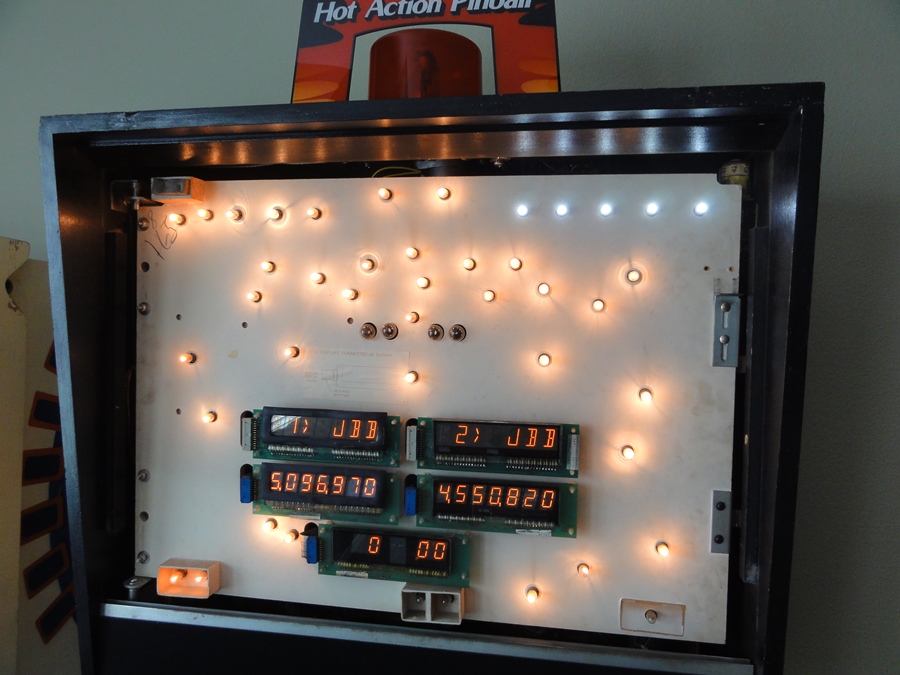 ...of course, I had to tinker with the High Speed - and figured an LED light kit was in order.
Notice the upper right corner. The LED replacement bulbs burn brighter, whiter, are much cooler and use less power.
Oh, and check out my new high score.. (smile)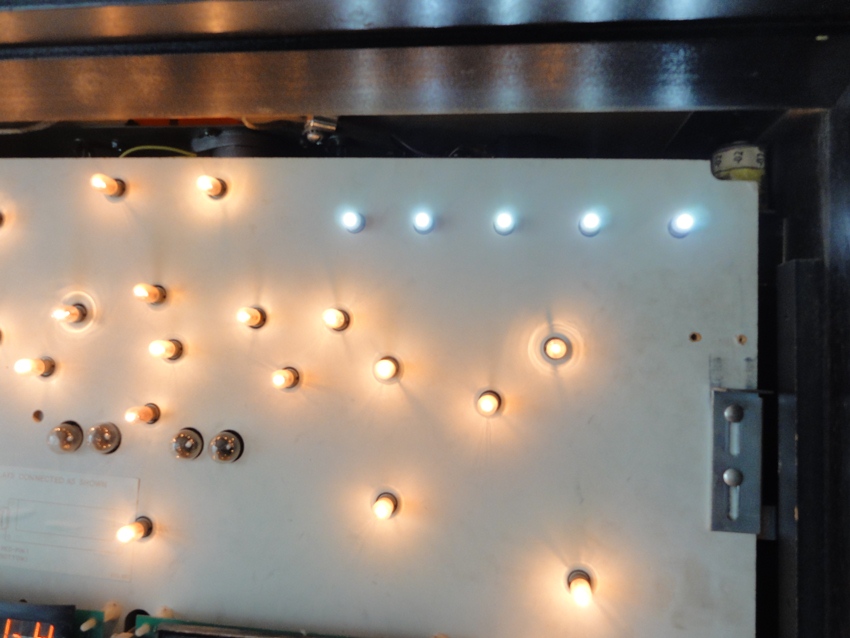 We've had a lot of folks over, and everyone has really enjoyed playing the pinball machines.
...but probably none more than me.
---